Ask Cyber Cy The Mirror Guy
---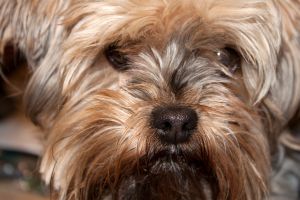 Q. Do you sell Safety Mirrors?
A. Yes. We sell the very best, Made In The USA safety mirrors :-)
Q. Why does my face look funny when I look into my convex mirror?
A. Convex mirrors are designed to give you a wide angle or fish eye view but you might just have a funny face too.
Q. Can you install these mirrors for me?
A. We don't do installation but the hardware and instructions are included with all of our mirrors. They are very simple to install and almost anyone can do it.
Q.Where are your mirrors made?
A. All of our mirrors are made in the USA for SafetyMirrorsUSA.com
Q.How do I know what kind of mirror(s) to get and where to place them?
A. For starters, you can use our Mirror Selection Guide Here for suggestions on types of mirror by location as well as diagrams. If you need more assistance just drop us a line here. Special manufacturer assistance and support is at your disposal
Q. How big of a mirror do I need?
A. That's a very subjective question. We usually tell people that The viewing distance is generally a few feet beyond the size of the mirrors, therefore a 12" diameter convex mirror has about a 12 foot viewing area. Of course you will be able to see an object or vehicle etc farther but that is the typical clear viewing distance.
Q. Can you provide a survey of my facility and make professional product and placement recommendations?
A. Absolutely! Manufacturer certified professional will work with you via email, over the phone and even in person for larger orders. We'll just need some photos and/or a layout of your facility. Start by contacting us today.
Q. Do you have a dog?
A. Well, I am a dog so that would be kind of weird. I know Goofy does have Pluto though so I guess I'll leave the option open.
Do you have a question for Cyber Cy? Shoot him a line here.
Manufacturer certified mirror professionals are ready to assist you.